For every mile to the beach, lose four or five hundred people
Here's something I learned from going to the beaches in California, around the Bay Area. If there's pavement nearby, it's boom boxes, toilets that are borrowed from an internment camp, eight or nine-hundred people, and guys cooking up a set of steaks that will feed another eight or nine-hundred people.
Here's Santa Cruz.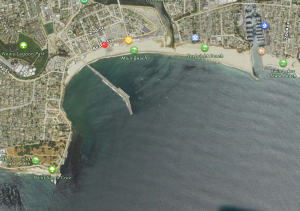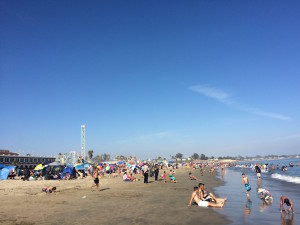 Don't get me wrong, kids had a blast, we ate ice-cream, a cooked meal on a patio and watched the sun go down while I drank an expensive cheap beer. But we shared it with one or two (hundred) people.
Now compare what happens if you walk just one mile in the Ano Neuvo State Reserve.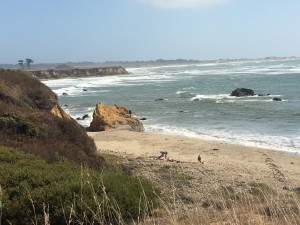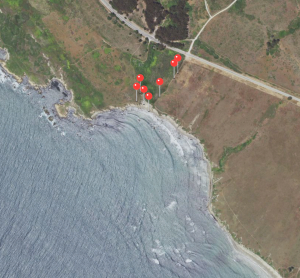 Things of note:
BBQs manned by heavy dudes: 0
Boom boxes: 0
Toilets that came from fall-out: 0
People: us
Actually cheap beer: 6
Still watched the sun go down.